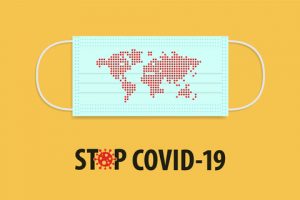 Hello everyone,
first of all, we hope that you are doing well and that you still have some strength left to get through the lockdown. The last year was tremendously challenging for all of us and we still have to face many challenges that are lying ahead of us. Thus, it has been very calm at the University and events were basically non-existent due to the lockdown.
However, with the rapidly rising numbers of people who have been fully vaccinated and declining/stagnating numbers of new Covid-19 infections, the governament decided to introduce several alleviations on previously introduced restrictions. After 1 year of enduring tight restrictions on everyday life many people are hopeful to be able to get back to a rather normal daily routine in the coming months.
And we, the IST, are hopeful too. Because with the introduced alleviations we might be able to hold little events again with a small group of people in the coming summer term. This however, is subject to the development of Covid-19 cases in the next 2 months and what the government decides to do in terms of restrictions in response. Naturally, we will therefore try to hold online events for you in case we will not be able to meet for personal events.
As always we will keep you updated on our social media (Facebook and Instagram) and also on this Site regarding the events that we have planned for you in the future.
Stay safe and see you guys soon!
Your Interantional Students Team (IST)