On June, 1st we had the opportunity to visit the Safaripark Stukenbrock near Bielefeld.
Despite a very long journey, it was a very successful day for everyone.
We drove with a safari bus through the large enclosures and were able to observe lions, giraffes and zebras.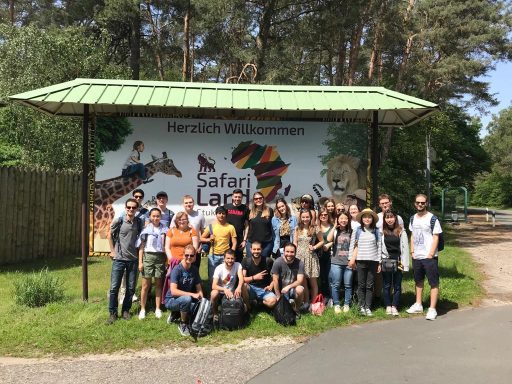 Then we were able to get a closer look at animals in the zoo in their own enclosures and had the opportunity to try different rides of the amusement park.
No matter if it was a rollercoaster, freefall or water rides (where we were glad that it deserves the name due to the warm weather): there was something suitable for everyone, so that everyone arrived satisfied and exhausted in Wuppertal at the end.