What to see in Wuppertal?
The Wuppertaler Schwebebahn (a suspension railway), running its way over the Wupper, is not only a unique landmark of the city, it is also a very fast and convenient means of transport. It brings you from the district Oberbarmen to Vohwinkel without any traffic jams and passes 20 stops across the city. While enjoying your ride with the Schwebebahn, you can listen to a free Audio Guide that provides you with lots of interesting facts about Wuppertal, its sights and famous personalities. The guide can be downloaded as an MP3 and is available in German and English. With your student semester ticket for public transport you can use the Schwebebahn and all other means of local public transport in Wuppertal for free.
The Von der Heydt museum is not only standing out with its impressive historical building in the middle of Wuppertal's city centre, it is definitely worth a visit if you are an art fan. You can admire an impressive collection of paintings, sculptures and graphics mainly from the 19th and 20th century including the works of famous artists such as Claude Monet, Marc Chagall and Pablo Picasso. In addition to the permanent exhibition, there are changing themed exhibitions. And the best part is you can get free entry every first Thursday of the month between 17 and 20 pm. Otherwise the entry for students is 10 €. You can find out more about their exhibitions on their website.
Skulpturenpark Waldfrieden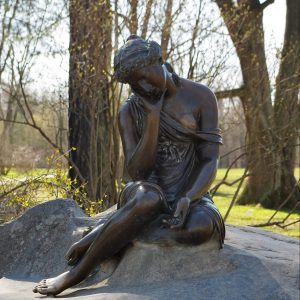 The sculpture park Waldfrieden is located on one of the many wooded hills that surround the city of Wuppertal between the districts Barmen and Elberfeld. It is like a huge outdoor art museum. Over an area of twelve hectares you can discover the sculptures by local artist Tony Cragg and occasional special exhibitions while enjoing the wonderful garden facility. A day ticket for students costs 9€.
The impressive historical building of the city hall Wuppertal is already worth a visit. But even better is the versatile offer of classical concerts, shows and other events that take place inside. Here you can check out their programme and buy tickets for the events.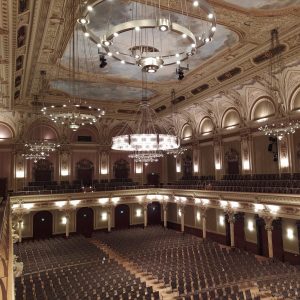 The vibrant Luisenviertel is the place to go if you want to go out for coffee with your friends or have some drinks at night and meet many other students. You can go for breakfast at Café Katzengold, grab a coffee at "Café du Congo", play table soccer and have some beers at "beatzundkekse", try one of the special shots at the "Zum Köhlerliesel" or just stroll around the many cute indie stores. There is something for everyone!
Covering a distance of more than 23 kilometers, the former railway is a perfect for skating, biking or going for walks along the Northern area of the city. Unlike most parts of the city, the Nordbahntrasse is mostly flat without any significant inclines and no cars allowed, which makes it perfect for sports activities. You can even walk through the old rail tunnels, enjoy some amazing views over the city of Wuppertal and hang out at one of the many cafés and restaurants along the way. A highlight along the Nordbahntrasse is "Utopiastadt", an association of local citizens and organizations that aims for a sustainable urban development in Wuppertal, located at a former train station. They offer great coffee from a local coffee roastery at their "Café Hutmacher", free bike rentals, a repair café and occacial events such as concerts, flea markets etc. Check out their website to find out more.
Botanical Garden | Hardt Park
Located in the beautiful park area of the "Hardt Anlagen", the botanical garden is a great place to escape from stressful study life. The Café Elise next door invites you to have a drink and enjoy the view above the city. The huge park area is also perfect to chill out in the sun with your friends or enjoy a good book.